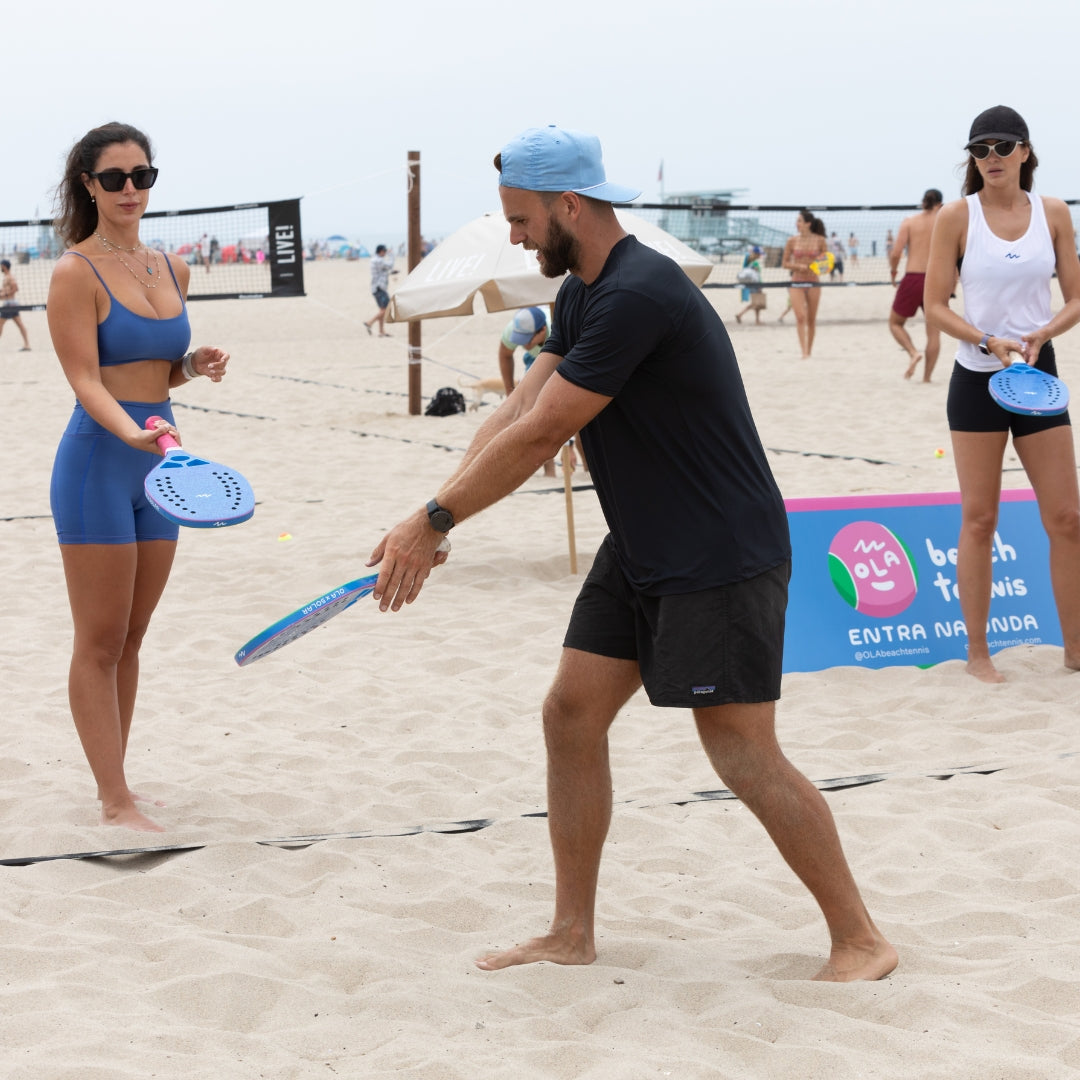 OLA Beach Tennis Group Class
Wherever you are on your beach tennis journey, OLA teaches group classes within hour sessions tailored to meet you at your level. Our teachers compete professionally at the highest level and constantly infuse new training techniques to help you improve your game.
Currently we conduct classes each Tuesday and Sunday before and during OLA Open Play. Check schedule above for availability. Each class type (beginner, intermediate, advanced) is offered at each time slot.
Our classes take place at Tower 26 in Santa Monica. Parking is conveniently located at Lot 5 South ($1/hr for small lot, $12/day for big lot).
We can't wait to host you on the sand!